Mobile
fits in the back of a car!
Wood Fired
real wood for real taste!
Pizza
bake a pie in 90 seconds!
---
The Oven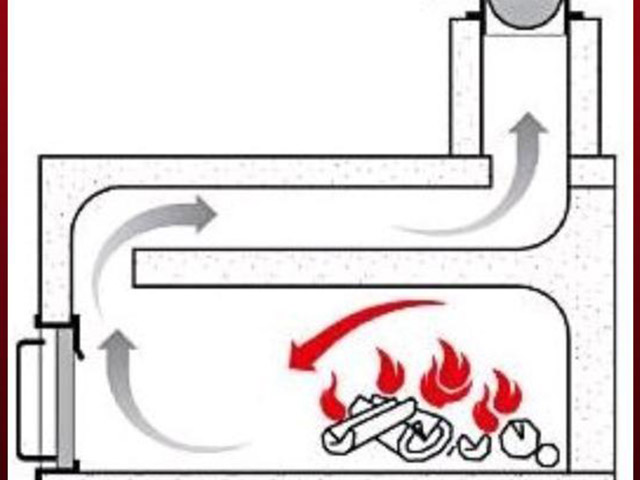 The Features
Well this is our favorite part!
Weight – a traditional wood fired oven is either 1200 lb+ or needs to be built on site such as the classic modular oven kits like our Volta. Delivering and installing a traditional masonry oven is costly, often requiring the help of a forklift delivery company, local mason, contractor, etc. In many cases delivering a 1200 lb oven into a backyard is not possible at all due to access difficulties such as steps, stairs, gate not wide enough, slope, soft ground, neighbor's fence etc. In contrast the Maximus oven is less than 200 lb! Delivery takes a few minutes AND you can take it with you if you move or simply for a picnic in the park, to a cottage, camping, or a regular Sunday tailgating party! Maximus is also at home on a backyard, deck, patio, terrace, veranda, porch, balcony, or even a rooftop! It can be easily carried by 2 people. The firebrick floor is removable. The oven can also be conveniently transported in the back of a car.
Materials – the inside of Maximus is made from stainless steel and the exterior from aluminium. We have personally left it uncovered in the winter without a trace of rust! The front piece is cast from high quality refractory cement and consists of a few pieces joined together by high temperature silicone for thermal flexibility needed to avoid cracks.
Construction -

The oven is 23.5"x23.5" on the inside, 27.5"x27.5" on the outside, and 38.5" high incl. the removable chimney, 25.6" without the chimney. The door is 15.5" wide at the bottom and 9" high. The oven weights less than 200 lb. The floor of the oven consists of 18 firebricks. Sandwiched between the dome walls and also underneath the floor is ceramic fiber blanket insulation to provide heat retention for your cooking. The oven features an innovative stainless steel baffle inside. The baffle makes the hot smoke travel back and forth inside the oven thereby extracting more heat from the smoke and ensuring cleaner air emmissions into the air. This is the system employed in the modern EPA wood stoves, made for the sake of higher heat efficiency and reduced air pollution.

Quick heat up time – a tradional brick oven with all its thermal mass takes 1.5 hours to heat up. Maximus heats up to pizza baking temperatures in only 30 min!
Ease of use – Maximus is easy! Just make your fire inside the oven and when you see the temperature gauge go up to the right T place your food inside. You don't have to close the door – just stand and watch your food being cooked to perfection. It consumes approx. 8 lb of wood per hour. Temperature is easy to control with the help of air vents on the door.
Accessories – each Maximus comes with a handmade terracotta baking pan and a telescoping aluminium pizza peel. Don't forget to soak the terracotta pan in water for 40 min. prior to each use!
Catering
Apart from home use Maximus is a great choice for catering! It provides an excellent alternative to bulky trailer-based ovens. Maximus can go where trailer ovens cannot go: backyard birthday parties, corporate patio events, parties by the pool, beach, etc. It does not require a trailer and offers the same benefits as a trailer oven but for a fraction of the price. Maximus can cook 40 12" pizzas in an hour. If you need more you can put 2 ovens side by side or use the larger version of Maximus: Prime. If your team is cooking at a festival, fair, market, or outdoor event you may find it easier to have 2 people operate 2 separate ovens – the ovens can be placed at a distance from each other to avoid overcrowding or to serve different locations (for instance: event entrance and food court).
The Times
There are few cooking activities that can match the fun of baking in a wood fired pizza oven in general and in Maximus in particular. Whether you are cooking pizza, bread, foccacia or a slow roast cooking in a wood fired oven is always more than just cooking. It is friends, family, jokes, pictures, videos but above all – unforgettable times. Maximus – great times.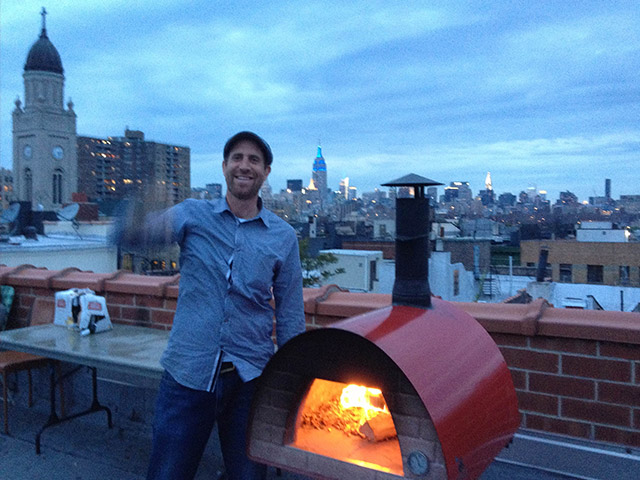 ---